Virtual Hollywood Hair Makeover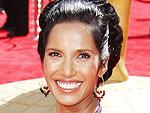 Upload your own photo and try on a new hairstyle with this cool Hollywood Makeover Virtual Tool. Check it out on InStyle.com
This tool is really awesome, you can use your photo and change your Hair, Eyes, Lips, Skin, and many more tools to beautify yourself.
Compare before and after pictures side-by-side.  Make yourself look like a Hollywood Starlet!
»Click Here for the Hollywood Hair Makeover – Online Tool«
Hair Stylist?  Check out some awesome Hair Cutting Scissors for professional stylists, salon owners, beauty professionals.  These Styling Shears come from Japan and are top of the line, hand-crafted hair shears that are made to last a lifetime.  They come with a lifetime warranty and a 30-day trial period.  Seriously recommend giving Shiro Shears a try.
Tags: celebrity hairstyles, hair styling, hairstyles, styling shears