Add a Pair of

Professional Shears

to Your Bag of Beauty Supplies
Along with maintaining a blemish and pimple free complexion, it is also a must that we take good care of our 'crowning glory'. Having a full head of shiny, bouncy, and manageable locks is great but keeping hair in show off condition naturally needs effort. Aside from conditioners, treatments and other shampoo beauty supplies having the basic knowledge of trimming one's hair to eliminate split ends could really help a lot. So when you stock up on beauty products for your hygiene arsenal, include a sturdy and trusty pair of professional shears.
Shears are a Hairstylist's and Barber's tool of the trade. Just as an artist wields a brush on a canvas, the Hairstylist and Barber uses shears to create beautiful or handsome hair. Shears are a Stylist and Barber's livelihood. It is of the utmost importance that a hair stylist or barber have the best and latest tools of the trade.
For jobs in hairdressing or barbering you will need to have a unique combination of skills and will also require a great deal of training. Rewarding opportunities such as salon management positions and hairdressing jobs overseas are all achievable for ambitious hairdressers. To be a competent hairdresser you will have to possess an almost unrivalled level of ability in a vast array of skills.
Hairdressers use a range of cutting and styling techniques to enhance the personal appearance and confidence of clients. They may work in a salon catering for men, women and children. Some salons specialise in particular styles and clients. For example, African-Caribbean hairdressing techniques include pressing, braiding, plaiting and attaching hair extensions, while traditional male barber services may include trimming beards and moustaches. (more…)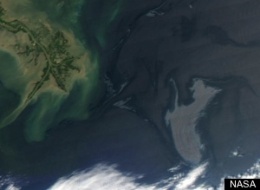 Salons are pitching in to aid the cleanup efforts for the oil spill in the Gulf. But instead of going the usual route — say, donating proceeds from weekend blowouts or hosting a Champagne-fueled event — single salons shipped off fifteen pounds of human hair this week.  Apparently this is a valid strategy: The hair is shaped into "dreadlock-type mats" that soak up oil. "They make a little mattress, dump it in the water, and it sucks up the oil,".You can donate hair through Matter of Trust's Hair for Oil Spills Program. The organization is now sending 450,000 pounds of hair from salons and pet groomers to the Gulf.
If you wish to recycle your old nylon stockings, you can send them to the non-profit organization as well, as they are used to stuff the hair in during mat production.  It's an easy way to do your part in keeping our earth green and beautiful, just bring them in on your next visit.
(more…)